Key West, FL (November 17, 2018) – Members of local law enforcement detained and arrested a former Key West police officer on Thursday after he trespassed on school property.

On July 29, 2016, 41-year old Dennis Edwin Ryan resigned from the department, without giving his employer notice. This event came two days after Police Chief Donie Lee wanted to fire the officer for dangerous behavior during a school field trip. According to the reports, Ryan had been driving at approximately 95 MPH and had been high on methadone during this time.

On Thursday, November 15, 2018, a Key West police officer spotted Ryan inside the Key West administrative officer of the local school district on Big Pine Key and arrested the culprit for trespassing. For one count, Ryan was jailed with the promise of a bond, and his arraignment has been scheduled for November 29, 2018 at 9:00 AM.

At this time, Ryan faces two misdemeanor charges for trespassing on the school's property.
Trespassing in Key West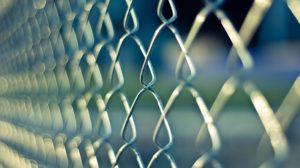 Trespassing is defined as the process of entering and/or remaining on another person's property without permission. Under Florida State Law, these activities can result in severe criminal punishment. In one case, a person may be charged with a misdemeanor (labeled as a second-degree misdemeanor), which can result in 60-day jail time and/or a maximum fine of $500. On the other hand, a person may be charged with a felony, which can result in more severe punishment, particularly if the culprit possessed a weapon while trespassing. A third-degree felony can result in 5-year imprisonment and a maximum $5,000 fine.

If you have been charged with one or more accounts of trespassing in the Key West area, we at Musca Law strive to provide you with a rigorous and detailed criminal defense which can result in a viable, strong case. Together, our attorneys boast 150 years of criminal law experience and can provide you with the information and support you need. For more information, contact us today at (888) 484-5057.