Key West, FL (August 10, 2019) - Police in Key West have arrested a third man in connection with an attack a strip club.  24-year-old Christian Austin Edward Artau, of Boca Raton, was arrested by police on Saturday, August 3rd.
Officials say that Artau and two other men were at the Teasers club on August 1st when they allegedly yelled a racial slur at a black man inside a bathroom.  That is when Artua, along with 44-year-old Morgan Shane Cooper, and 44-year-old Mark Anthony Magellan, are accused of attacking the man from behind.  Police believe that Magellan, Cooper, and Artau are members of a biker gang kknown at the Homietos Nomad gang.  
When speaking with police, Artau denied taking part in the battery.  Instead, he said he attempted to break it up.  Artau was arrested after officers viewed a security video that allegedly showed him leaving the bathroom and shaking hands with the other two suspects.  
Artua was placed int he Stock Island Detention Center on charges of felony battery and a public order crime under the Florida hate crime law.  He was released on a $50,000 bond.  
Key West Violent Crimes Laws
A Florida violent crime is a very serious criminal offense.  Those charged with violent crimes are looking at a tough prosecution from state officials.  Judges are also more likely to hand down severe sentences for those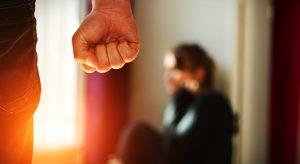 convicted of assault, battery, and other violent crimes that impact the safety of the public.
When you are facing a Florida violent crimes charge, it is important to secure the best legal representation right away.  At Musca Law, our Florida criminal defense lawyers can help when you are facing looking at of the most difficult circumstances in your life.  We will stand up for you and will fight for your legal rights.  Our team does not back down from the challenge of a tough case.  
Our Key West criminal defense lawyers are here to help you 24 hours a day, 7 days a week.  For a free consultation and case review, please call 888-484-5057.