St. Petersburg, FL (March 4, 2019) – On Friday, a 57-year-old man was arrested after he attempted to arrange a meeting with a 14-year-old girl and offered to pay her $100 for sex. 

Police say that Frank Caldas contacted a person that he believed would be able to arrange a get together with a young woman for sexual gratification.  The person he contacted was actually a St. Petersburg undercover police officer. 

The police say that Caldas communicated with who he believed was a "14-year-old girl" and was in search of having a sexually explicit time with her, with the promise of $100 in return. He told her he would only need 30 minutes of her time for that $100.

Caldas traveled to a decoy location to leave the money. That is when he was taken into custody.

When he was arrested, Caldas had condoms in his possession and admitted that he brought them to use while performing a sexual act. He has now been charged with using a computer service to solicit a child, human trafficking, traveling to meet a minor, prostitution, unlawfully using a two-way device to communicate with a minor, and more.
St. Petersburg Human Trafficking Laws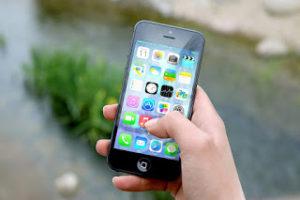 Florida human trafficking charges are seen as especially serious charges that involve forcing individuals into sexual acts against their will. If you have been accused of one of these crimes, you could be facing severe penalties upon being convicted. Some of these charges might follow you through the rest of your life and you could find yourself in a position where you could be facing time in prison, victim restitution, sex offender registry for life, and more. Because we understand how imperative it is to avoid these criminal penalties so that you can move forward with your life, our attorneys are here to listen to you every step of the way.

At Musca Law, our experienced sex crime attorneys have handled many similar cases for those who have been accused of these heinous crimes and will work to build a defense and achieve proven case results for you. With over 150 years of combined experience in these cases, we will successfully represent you from start to finish. Call us to find out how we can help in your time of need at (888) 484-5057.