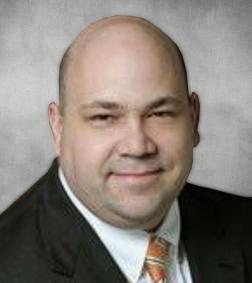 Frederick Trabold
Fred was born and raised in Winter Park, Florida.  He obtained his Bachelor of Science in Marketing at the University of Central Florida and his law degree from Barry University School of Law.  While in law school Fred received the book award for legal research & writing and law office management.

Prior to being an attorney, Fred worked a schoolteacher with Orange County Public Schools.  Fred taught US History and Economics at Jones High School in Orlando, Florida.  He coached football and baseball at Jones.  As a teacher Fred was awarded a Fulbright Memorial Fund Scholarship and taught in Shamada, Japan. 

Fred has been practicing criminal law for over 17 years.  He is a former public defender, a former prosecutor and has handled thousands of criminal cases.  He has done dozens of trials ranging from dui and petit theft to lewd & lascivious molestation and human trafficking.
It doesn't matter if it is a minor misdemeanor or a life felony, Fred Trabold cares about each of his clients.  Throughout the process Fred will make sure that you are aware of the status of your case.  He will always keep you informed of your legal rights and options.  He will guide and advice you through this difficult process.  Helping good people out of a bad situation is what Fred loves to do.