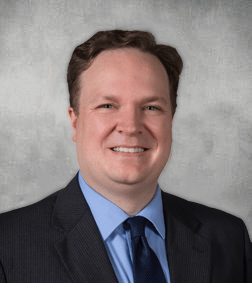 Mark Packard
Mark Packard is a criminal defense attorney with more than 10 years of professional legal
experience. A former public defender and solo practice attorney on the Treasure Coast, Mr.
Packard has represented thousands of Floridians charged with misdemeanors like DUI, drug
possession, driving while license suspended, and petty theft. Mr. Packard also has extensive
experience handling felony crimes like aggravated (sexual) assault, aggravated (sexual) battery,
possession and transmission of child pornography, lewd and lascivious molestation, grand theft,
drug trafficking, and murder. While practicing in the 19 th Judicial Circuit's Office of the Public
Defender, Mr. Packard supervised misdemeanor and felony attorneys and served as the legal
researcher for the Major Crimes Division.
As an associate with Musca Law, Mr. Packard is available to provide legal representation for all
criminal matters. Mr. Packard will work closely with his clients to ensure they understand their
rights and options as they make decisions related to their defense and case. He is committed to
providing each client with a zealous defense to achieve the most favorable possible outcome,
and he has extensive experience with successful negotiated pleas and trial litigation. Each case
is treated uniquely and respectfully given the serious potential consequences associated with
criminal charges.
Mr. Packard is an alumnus of Illinois State University (Bachelor of Science in Speech
Communication Teacher Education) and Stetson College of Law (Juris Doctorate), and is
licensed to practice law in the states of Florida and New Jersey.