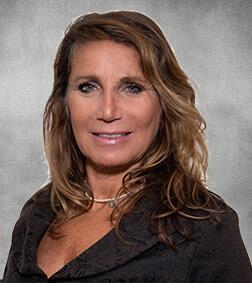 Marla Levenstein
Marla Levenstein has practiced criminal defense her entire 30 years as an attorney.  Marla was born in New Jersey and left for  Washington DC to attend American University.  Immediately after receiving her B.A. in political science Marla entered law school at the University of Miami School of Law.
Ms. Levenstein has extensive criminal defense trial experience.  She has successfully represented clients charged with 1st degree Murder, Capitol sex battery, armed car jacking as well as most felony and misdemeanor charges.  She also handles traffic tickets and  traffic crimes, including DUI, reckless driving and driving with a suspended license.  Many of cases that went to a jury verdict resulted in acquittals.  Additionally, Ms. Levenstein' his extremely successful with litigating pre trial motions such as motions to dismiss and motions to suppress which led to either a dismissal of all charges or highly favorable results. Alll of Ms. Levenstein's pre-trial and trial preparations include researching issues both legal and factual as well as deposing witnesses and a thorough investigation.  Irregardless of the type of crime charge from DUI or Murder or anything in between, her clients are treated with the upmost of respect and their cases are thoroughly prepared.
 
Ms. Levenstein spent over twenty five years as a Public Defender in Miami Dade County as well as almost 2 years with the Colorado Public Defenders Office.  She attended and successfully completed  an intensive "boot camp" program at the National Criminal Defense College located in Macon, Georgia.
Ms. Levenstein vigorously defends all her clients with her extensive experience and highly skilled litigation skills.  She can always be reached and communicates with her clients at all times.  Although she is very tough in the courtroom her compassion and concern for her clients is quite evident. She truly cares about her clients and does absolutely everything  possible to defend their cases.
Ms. Levenstein is licensed to practice law in Florida and Colorado since 1989.