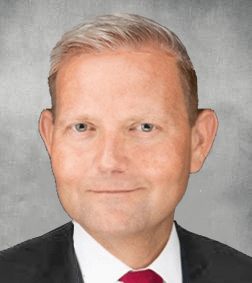 Matthew Klecka
Matthew Klecka brings 20-plus years of legal experience to his practice at Musca Law. A native Floridian, Matt attended the University of Alaska Fairbanks and received his Juris Doctor from the University of Maryland School of Law. Matt began his legal career as a prosecutor at the Miami-Dade State Attorney's Office where he spent 7 years investigating and prosecuting all manner of offenses – from misdemeanors to homicides and finally, 3 years in the Office's Organized Crime Unit where he concentrated his practice to contraband asset forfeiture and prosecutions under the State of Florida's Racketeer Influenced and Corrupt Organizations ("RICO") Act.

Matt moved from Miami for a position as a federal prosecutor at the United States Department of Justice's ("DOJ") Criminal Fraud Section in Washington, D.C. In Washington he investigated and prosecuted some of the largest financial crimes in the country. Matt was lead and co-counsel on many jury trials.

At Musca Law, Matt devotes 100% of his time aggressively and skillfully representing those accused of committing a crime.