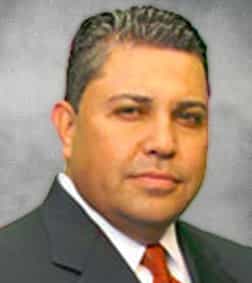 Miguel González, Jr.
Miguel A. González, Jr. was born in Brooklyn, New York, and raised in Queens where he graduated with honors from St. John's University and the City University of New York Law School at Queens College.  Upon graduating from law school in 1989, Mr. González, Jr. served as an Assistant District Attorney in the Bronx District Attorney's Office. During his tenure as a prosecutor, Mr. González, Jr. handled hundreds of cases, including grand jury presentations, hearings, pleas and felony trials.
 
In 1994, Mr. González, Jr. resigned from the District Attorney's Office in pursuit of establishing his own law practice. As a criminal defense lawyer, Mr. González, Jr. has handled many high-profile cases in both state and federal court, in particular handling federal cases in New York, New Jersey, Connecticut, Florida, Puerto Rico, Texas and Ohio.  In 2005, in pursuit of a warmer climate, Mr. González, Jr. relocated his family and law practice to Orlando, Florida, where he has continued to zealously advocate for his clients facing all types of criminal charges, including: White Collar Crimes, Drug Crimes, Sex Crimes, Fraud and Theft Crimes, Violent Crimes, Expungements and DUI Charges.  Mr. González also provides legal representation in immigration matters for clients throughout the United States and worldwide.