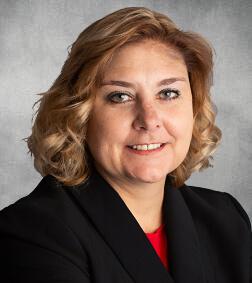 Sarajane Olson
SaraJane M. Olson started her legal career in Minnesota with a concentration in criminal and constitutional law.  She was admitted to the Minnesota bar after graduating from Hamline University School of Law in St. Paul, MN in 1998.  She was then admitted to the United States District Court, District of Minnesota. Ms. Olson had the honor and priviledge of being a judicial law clerk for two amazing Judges before becoming a Public Defender and then a Prosecutor.
 
Ms. Olson was admitted to the Florida bar in 2003.  She and her family moved to Florida in 2004 where she was a prosecutor for over 15 years.  Ms. Olson has handled thousands of criminal cases in both Minnesota and Florida and has over 20 years of experience in criminal trial practice.  As a Florida Prosecutor, Ms. Olson handled all types of criminal cases.  She worked in specialized units including sexually motivated offenses and handled DUI manslaughter and vehicular homicide cases.  She was the County Court supervisor in Lake County, FL for several years. 
 
Ms. Olson is an instructor with Lake Technical College, Institute of Public Safety in Tavares FL, teaching the legal block and the DUI block to law enforcement students. 
 
Ms. Olson is committed to protecting the constitutional rights of all people through advocacy for each of her clients.  She is committed to thorough communication with her clients and verifying that each client understands the judicial process and is aware of the many aspects and defenses of their case. Ms. Olson truly appreciates the trust and confidence each client places in her and the firm to handle each client's unique legal matter.