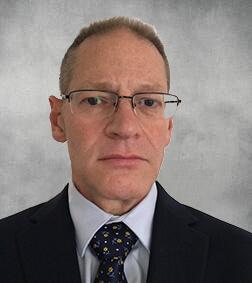 Scott Messinger
Scott has a history of serving the public: he served as a Ranger Infantryman in the US Army, as an Assistant Public Defender, and also as an Assistant State Attorney.  Now Scott is ready to serve you by providing you with a defense powered by over 17 years of practicing criminal law.  
Graduating with a J.D. from the University of Florida and a Ph.D. from the University of Miami, Scott became a defense attorney and then a prosecutor.  He has tried over 100 criminal cases, from life felonies to juvenile misdemeanors; argued numerous legal motions in court; and has spent countless hours doing the legal research that gets results in the courtroom.  Scott uses this experience to develop legal strategies for defending you.  
If you are charged with a crime, you might feel like you're under the full weight of the criminal justice system, a system that could take away your liberty and mark you for life.  But you are not alone: the US and Florida Constitutions provide you with legal rights of the utmost importance, and Scott will assert those rights in your defense against any criminal charge brought against you.  
Orlando Location
Musca Law
3708 S John Young Pkwy Suite D
Orlando, FL 32839
(407) 863-4834
Hours: Open now : Open 24 Hours
GH3J+XR Orlando, Florida