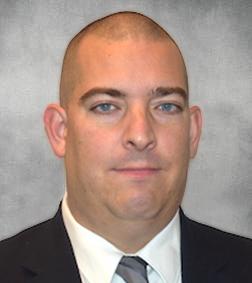 Trevor Persenaire
Before relocating to Florida, Trevor Persenaire worked in law enforcement for well over a decade, serving as a patrol officer with the Detroit and Grand Rapids Police Departments.  During Operation Iraqi Freedom, Mr. Persenaire served as an International Police Advisor, training and mentoring members of the Iraqi Police.  Mr. Persenaire also worked with the Dallas Police Department as a Crime Scene Analyst, and with Tarrant County Community College as a Police Academy Instructor.  Mr. Persenaire earned a Bachelor's Degree in Criminal Justice while working as a full-time police officer   He then went on to graduate from Western Michigan University, Thomas M. Cooley Law School, graduating with high honors.
Upon graduating from law school, Mr. Persenaire became an Assistant State Attorney with the Ninth Judicial Circuit, for Orange and Osceola Counties.  As a prosecutor, Mr. Persenaire handled thousands of cases, from misdemeanors, all the way up to serious felonies, such as attempted murder, kidnapping and sexual battery.  Mr. Persenaire handled dozens of jury trials to verdict, and successfully argued countless motions.  Mr. Persenaire was a member of two specialized unit, the Domestic Violence Unit and Sex Crimes Unit.  In those units Mr. Persenaire worked closely with crime victims and fought to ensure their rights under Marsy's Law were protected.
Mr. Persenaire is dedicated to pursuing justice and making sure everyone's rights are protected.  As an attorney with Musca Law, Mr. Persenaire will use his criminal justice experience, in and out of the courtroom, to fight for his clients' rights.