Boca Raton, FL (March 13, 2019) – Police reported that a man from Boca Raton, identified as 20-year-old Raphael Candido Vilela, was arrested after a fatal drunk driving accident. He allegedly caused a crash that took the life of one woman and injured four others. He has since been charged with negligent vehicular manslaughter and driving under the influence.

At the time, 18-year-old Sebastian Espinoza had been turning his 2018 Tesla Model 3 onto County Club Boulevard around 4:00 a.m. Sunday when Vilela struck the Tesla at a high rate of speed. The impact was so forceful that the Tesla was essentially cut into two pieces. This caused the fatality of Espinoza's passenger, 19-year-old Thais Haug.

Vilela's three passengers were also seriously injured and remain in intensive care at the hospital at this time. Not only was Vilela accused of driving drunk at the time, but he was also driving without a license.

Police continue to investigate the circumstances leading up to the accident.
Florida Vehicular Manslaughter Laws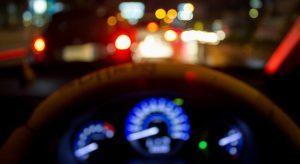 One of the most severe traffic offenses that you can face is DUI manslaughter, which comes with harsh penalties that could impact the rest of your life. These charges occur when you have been accused of driving under the influence of alcohol or drugs and death occurs as a direct or indirect result. This is considered to be a second-degree felony that carries a mandatory minimum sentence of over 10 years, which means that it could be a long journey toward your everyday life if you are convicted.

At Musca Law, our attorneys have vast experience helping those who have been accused of DUI manslaughter and are now facing the reality that their lives could be forever changed because of it. Manslaughter is more than just an average speeding ticket and a charge that could genuinely lead to serious jail time, huge fines, and more. Regardless of the situation, our experienced DUI defense attorneys are here to assist you in your time of need. Please contact us to get started on your case at (888) 484-5057.