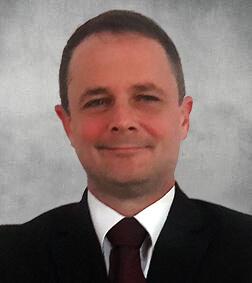 David Idler
David idler served as an Enlisted Aircrew Member in the United States Air Force where he cultivated values like Integrity, Excellence, and Service Before Self. After leaving the service, he earned a bachelor's degree in Legal Studies from Hodges University. From there he attended Ave Maria School of Law where he completed his legal education and earned his Juris Doctorate.
During law school, David spent two summers interning with the Office of Criminal Conflict where he assisted public defenders with the representation of clients who had no means to hire an attorney. After graduating law school, he clerked for a criminal defense attorney, providing valuable legal research used to protect client's rights.
David sees Criminal Defense as his calling, and he will zealously defend the constitutional rights of his clients always. When David is not dedicating his time to work, you will likely find him either spending time with friends and family, finding a trail to hike, or watching the NY Football Giants on a big screen tv.