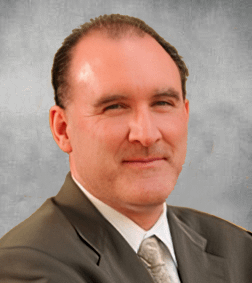 Patrick McGeehan
After a prestigious career as a law enforcement officer in Miami, Florida, Attorney Patrick McGeehan graduated from the Shepard Broad College of Law at Nova Southeastern University in Ft. Lauderdale. While in law school, Patrick regularly served as an expert witness in cases with the Miami-Dade County Public Defender's Office as well as private attorneys requiring assistance with criminal and personal injury traffic death cases.
During his tenure as a police officer, Patrick trained other police officers in the areas of DUI, Laser/Radar, pursuit driving, and firearms. As a Homicide Detective, Patrick specialized in the investigation of traffic deaths as a senior traffic accident reconstructionist. Patrick established the County Vehicle Crash Team and was responsible for all death investigations involving Miami-Dade County owned vehicles. Patrick was also regularly assigned to the Miami-Dade State Attorney's Office to reinvestigate traffic death cases from other jurisdictions and render expert opinions to prosecutors. Patrick is a court certified expert witness in the field of traffic accident reconstruction and investigation, laser and radar speed measurement devices, and DUI.
After graduating from law school, Patrick opened his law practice concentrating on criminal defense and family law. Patrick has represented clients in felony, misdemeanor, and domestic violence courts in Miami-Dade, Broward, Palm Beach, and Monroe Counties. Patrick has successfully navigated many jury and bench trials as well as represented clients before administrative agencies. Patrick uses the skills he gained as a police detective to thoroughly vet law enforcement investigations and regularly discovers critical investigative errors he can exploit for his clients.
Patrick has handled several high-profile cases that were featured by local and national media outlets such as the Today Show, The Katie Couric Show, Inside Edition, CNN, and CBS News. Patrick taught Florida Bar preparation at NOVA Southeastern University's Sheppard Broad Law College of Law and family law at the University of Miami Law School.
The Miami-Dade chapter of Mothers Against Drunk Drivers awarded Patrick the organization's prestigious Excellence Award citing his excellence in the investigation of impaired driver traffic death cases. Patrick has received many other awards for his outstanding investigative and expert skills.