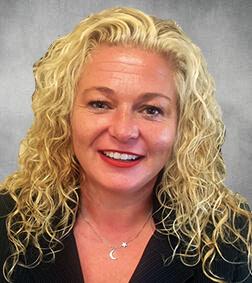 Brook O'Sullivan
Attorney Brook O'Sullivan is an experienced trial attorney with more than 15 years of experience in criminal law. She graduated from the University of Minnesota in 2000, with a Bachelor of Arts in both Political Science, and Communications. Additionally, she attended the University of Barcelona, Spain for a year abroad. She attended Loyola University, College of Law and graduated in 2004.
Attorney O'Sullivan became an Assistant State Attorney Prosecutor, and served as such until 2009. After leaving the State Attorney's Office, she founded two private criminal defense law firms. In 2016, Attorney O'Sullivan relocated to Brevard County and from 2016 through the winter of 2019 she served as an Assistant Public Defender until 2019. Attorney O'Sullivan has experience and knowledge of criminal law and procedure, and has handled all types of criminal cases in many different counties throughout the State of Florida, including DUIs, burglaries, robberies, sexual battery, drug trafficking, homicide, domestic violence, theft, and racketeering.
Throughout her career, Attorney O'Sullivan has tried many criminal cases to verdict, often resulting in acquittals for her clients. Attorney O'Sullivan has been highly successful throughout her career in litigating pre-trial motions and obtaining dismissals and favorable results for her clients.
Attorney O'Sullivan aggressively fights for her clients both in and out of the courtroom through her knowledge, experience, dedication, and compassion. This is what makes her an excellent attorney and advocate for her clients.