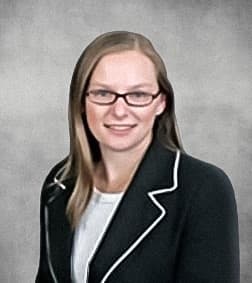 Rebecca Sonalia
Graduating for the University of Michigan, Rebecca Sonalia received her undergraduate degree in Political Science. She went on to graduating cum laude with her Juris Doctor from Michigan State University College of Law. She is currently licensed to practice law in both the state of Florida and the state of Michigan.
Attorney Sonalia takes her practice of criminal defense law very seriously because she knows that it involves helping people at difficult and vulnerable times. She makes it a point to keep her clients informed, and her compassionate and diligent disposition has certainly been an asset to the success of Musca Law. Her clients constantly express that they are grateful to have worked with such a compassionate and effective legal professional. She fights hard to successfully guide her clients through their criminal proceedings and to provide them with the best possible support along the way.
Ms. Sonalia has specifically been involved in some of the most complex DUI criminal offense matters. By challenging evidence and representing the interests of her clients at DMV Formal Hearings, Solania has successfully assisted her clients in retaining their licenses and avoiding steep penalties. In addition to DUI offenses, Solania has successfully represented local Florida residents, truck drivers, and tourist address all types of traffic violations.
Attorney Sonalia leaves no stone unturned with creating a defense strategy. She is dedicated to thoroughly investigating her client's charges and makes sure to completed in-depth research. Her strategies have proved successful and has afforded her clients a key advantage during their legal proceedings. Sonalia has proven that she is dedicated to providing her clients with the best possible outcome to their individual case.
Because she believes in the importance of preserving the rights of the accused, Ms. Sonalia has devoted her education, analytical mind, critical skills, and professional career to achieving that goal. It is this determination that makes Sonalia an effective and successful Florida criminal defense lawyer.