AGGRESSIVE CRIMINAL DEFENSE
All Criminal Investigations and Cases, Federal and State
DUI, Sex Crimes & All Other Felonies and Misdemeanors

Hear From John Musca
Play Video
"Don't give up until you have called this firm!"

- Zac D.

"We couldn't have asked for a better team or a better outcome, and they were with us every step of the way."

- L.E.

"You are professionals that really care."

- V/R

"Accurate, fast, understandable, powerful and solved my case within six weeks."

- Rainer
Florida Criminal Defense Attorneys
Aggressively Protecting the Rights of Florida Residents
If you are up against criminal charges, you need an aggressive advocate in your corner. Our Florida criminal defense law firm is backed by decades of experience. We know how to handle tough charges, from DUI to sex crimes. When the unimaginable happens and you find yourself facing serious criminal accusations, make sure you reach out to Musca Law—Florida's trusted criminal defense firm.
Our firm's attorneys are among The National Trial Lawyers – Top 100 Trial Lawyers, included in the 2012 Florida Super Lawyers® for criminal defense, and boast 10.0 Superb Avvo ratings. We know how to protect your future. We are trustworthy, tenacious, and relentless when it comes to defending your name. Our skilled lawyers work to exploit the weaknesses in the prosecution's case and develop a strategic defense for clients. Our record of success in and out of the courtroom speaks for itself.
Trust your defense to our seasoned criminal attorneys in Florida. Call (888) 484-5057 today.
Aggressive Defense. Proven Results.
Criminal convictions can have major consequences, from loss of employment to jail time to child custody issues. No matter your situation, securing reliable representation from a proven criminal defense attorney in Florida is crucial during this time. Musca Law is here to help you preserve your freedom and defend your name. We know the devastating effect that a criminal conviction can have on an individual's life, which is why we are here to ensure you are treated fairly and given the best possible defense.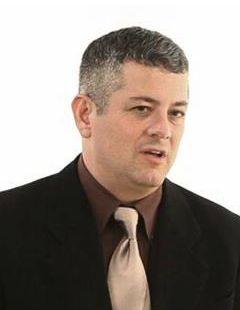 Attorney John Musca of Musca Law Firm explains the importance of choosing Florida criminal defense lawyers who will protect your legal rights.
Play Video
Protecting Your RightsInside & Outside Of Court
If you're facing criminal charges in Florida, you can't risk hiring an inexperienced defense attorney. At Musca Law, you won't have to. With more than 150 years of combined experience to our name, we are proven criminal defense lawyers, and we have the results to prove it. Learn more about the individual members of our team here.