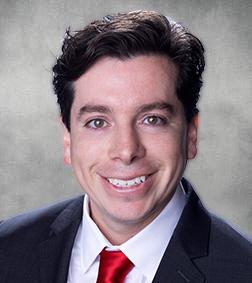 Victor Palacios
A criminal allegation can ruin someone's career and ultimately their life. Victor Palacios' clients can expect tenacious and fervent legal defense, one that is necessary when facing and defending oneself in the criminal justice system. When facing that system, Victor will work tirelessly for the best possible resolution and be available to answer any questions during the length of the case.
Upon graduating law school, Victor became a criminal defense attorney for the 16th Judicial Circuit of Monroe County's Public Defender's Office in the Florida Keys. Victor has established himself in the Florida Keys as he has practiced the entirety of his professional career in Monroe County. Victor endeavors to guide clients with a pathway forward in their criminal cases while at the same time working to reach the best resolution possible.
Throughout his career, Victor has handled thousands of criminal cases ranging from misdemeanors to felonies. Victor has taken clients through the process of initial arrest through to jury trial on allegations ranging from battery, fleeing and eluding with lights and sirens on, aggravated battery with a deadly weapon, driving under the influence manslaughter, and more. Each case is particular and has its own strengths and weaknesses. When deciding what options to have going forward it is important to have an experienced criminal law attorney that can assist you in navigating your case.
Victor speaks Spanish natively having grown up in a Spanish speaking home in Miami, Florida and studied law in Spanish as a dual degree program student at the Universitat de Barcelona, in Barcelona, Spain.