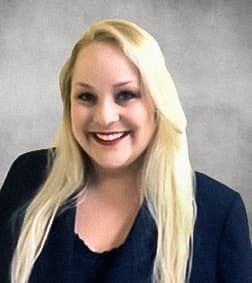 Rachel B. Kuhl
Rachel B. Kuhl, Esq. is an experienced trial attorney with an extensive background in criminal defense. Attorney Kuhl handles all types of criminal cases at both the state and the federal level. Attorney Kuhl attended the University of Florida for her first two and a half years of college, and then graduated Magna Cum Laude from Florida International University in 2002, with a Bachelor of Arts in political science, and a minor in criminal justice. As an undergraduate student, Ms. Kuhl was a member of the Phi Eta Sigma Honors Fraternity, the National Society of Collegiate Scholars, and was also the recipient of the Book Award for Excellence in Constitutional Law. Attorney Kuhl was also on the Dean's List for all eight semesters of her undergraduate work.
Attorney Kuhl attended Florida International University College of Law and went on to complete an internship with the Juvenile Justice Clinic at the Miami-Dade County Office of the Public Defender for the Eleventh Judicial Circuit. While attending law school, Attorney Kuhl placed as a Quarterfinalist in the National Moot Court competition in Washington D.C. Attorney Kuhl also attended a study abroad program in Rio de Janeiro, studying Environmental and Health Law and Policy. Attorney Kuhl earned her law degree from Florida International University in 2007. Ms. Kuhl is also a member of the Federal Bar for the Southern District of Florida.
Attorney Kuhl became an Assistant Public Defender for the Miami-Dade County Office of the Public Defender in 2007 and served as such until February 2012, when she became an associate at a prominent private criminal defense and family law firm in Miami, a position she held for several years. Attorney Kuhl is well versed in all areas of criminal law and procedure, and has handled all types of criminal cases in many different counties throughout the State of Florida, including DUIs, burglaries, robberies, sexual battery, drug trafficking, homicide, domestic violence, theft, and racketeering, in addition to handling several high-profile criminal cases. Attorney Kuhl has also handled many criminal appeals and post-conviction matters, including oral argument before the Third District Court of Appeal.
Throughout her career, Attorney Kuhl has tried many criminal cases to verdict, often resulting in acquittals for her clients. Attorney Kuhl has an overall high success rate litigating pre-trial motions and obtaining dismissals and favorable results for her clients, through her diligent and thorough research and preparation of her clients' cases.
Attorney Kuhl is a fierce advocate for her clients, skilled in the art of litigation. Attorney Kuhl aggressively fights for her clients both in and out of the courtroom, and simultaneously guides them throughout the complex and often intimidating legal system. Attorney Kuhl possesses the unique blend of knowledge, skill, experience, dedication, and compassion that makes her an excellent attorney and advocate for her clients. Attorney Kuhl believes that every client should be treated with compassion, and should be informed about their case every step of the way. Client communication and trust are paramount to a successful attorney-client relationship.