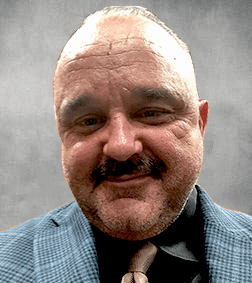 Brian Wolk
Attorney Brian Wolk was raised in Alaska, and graduated from the University of Alaska, Anchorage with a Bachelor's Degree in mathematics. Brian then went into the United States Marine Corps where he proudly served his country as an Intelligence officer, taking part in numerous operations across the globe for which he earned various meritorious commendations and medals.
After getting out the Marines, Brian attended the University of Akron School of Law in Ohio. While in law school he noticed many speed-traps throughout the state of Ohio, and so authored the book, Ohio Traffic Tickets are for the Birds: a Practical Defense Manual, which reached number 1 as the best-selling traffic-ticket defense book and helped many to fight for their rights.
Mr. Wolk brought this fighting spirit that he learned in the Marine Corps to his practice of law, where he prides himself on championing the rights of those accused of crimes. He has been practicing Criminal Defense Law in Florida now for 20 years, and has substantial experience in all phases, aspects and levels of criminal defense. Brian is fond of saying, "Whatever the best result is, no matter how well-hidden by the government it might be, we're going to find out what it is and we're going to get it. Period!"
Brian is a "people person," likes to talk with his clients about their cases and knows the importance of keeping his clients well-informed of their cases while working closely with them to achieve the results they want to achieve. Whether it's a traffic ticket hearing or felony trial, Mr. Wolk can be counted on to be there to fight for his client.