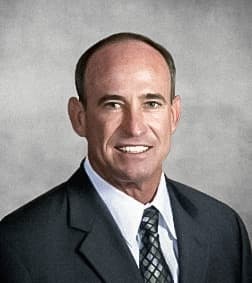 Joe Warren
Joseph C. Warren has handled thousands of criminal cases and has over 25 years of experience in criminal trial practice. During his years of practice, Mr. Warren has represented many clients in criminal cases in both Circuit and County Courts. Before joining the Musca Law Firm, Mr. Warren worked both as a prosecutor and defense attorney. As a prosecutor, Mr. Warren handled all types of criminal cases including Governor assignment cases in Brevard, Sumter, and Marion counties. As a criminal defense attorney, Mr. Warren has defended the accused in every phase of the case, from intake through trial. Mr. Warren is an experienced trial attorney, having tried over 60 cases to jury verdict.
Mr. Warren received his undergraduate degree from the University of Florida and his law degree from the Levin College of Law at the University of Florida.
Mr. Warren is committed to providing a personal and thorough advocacy for each of his clients. Mr. Warren strives to make sure that each client understands and is aware of the many aspects and defenses of their case. He understands that your liberty is your most valuable possession and is dedicated to doing his utmost to help you keep it.