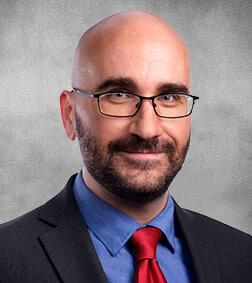 Paul F. Showalter
Paul F. Showalter III is an experienced criminal and juvenile trial attorney that counsels, guides, and fights for his clients through every step of the criminal and juvenile justice process.
He has defended thousands of our fellow citizens, both adults and children, against all manner of accusations by the government. Such charges include: traffic infractions, misdemeanors, felonies, violent crimes, sexually motivated crime, violations of probation, registration crimes, financial crimes, property crimes, and narcotic crimes.
He provides a strong, comprehensive, and aggressive trial-oriented defense strategy. His approach focuses on breaking down the merits and flaws in the government's evidence, targeted motion practice to exploit the weaknesses in the government's case, and packaging mitigating evidence to strengthen his clients' negotiating and trial positions.
Graduating from Purdue University with an undergraduate degree in philosophy and religion, Mr. Showalter then went on to earn his Juris Doctorate from Stetson College of Law in 2012. From day one to today, his practice has been focused exclusively on criminal trial advocacy.
He is licensed to practice throughout the State of Florida and federally in the United States District Court for the Middle District of Florida.
Mr. Showalter believes every man, woman and child accused of wrongdoing by their government deserves an experienced, honest, and fierce criminal defense attorney. An attorney that will communicate, help them navigate the justice system and aggressively fight for them against the resources of the State.