Clermont, FL (December 17, 2018) – Lake County detectives have been working on a two-month investigation into drug trafficking crimes. Three arrests were made after police discovered MDMA, heroin, and cocaine packaged for sale by multiple individuals. Police say that they initially started investigating after citizens reported that they saw an unusual amount of traffic in that particular area. The home was searched after police obtained a warrant. Police found the mentioned drugs as well as many other types of drugs and paraphernalia. Three people were arrested, identified as 26-year-old Jarius Pace, 21-year-old Jahmari Walden, and 64-year-old James Hurtak. Now, all three suspects are facing a variety of charges including heroin trafficking, cocaine trafficking, possession of marijuana with intent to sell, and more.
Clermont Drug Trafficking Laws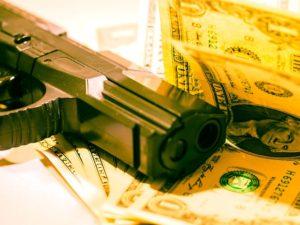 If you have been charged with a drug trafficking crime in Florida, you could be facing a wide variety of harsh penalties under federal law. These laws depend on the type of controlled substance being trafficked, the amount, how many charges you have faced in the past, and more. You could be facing years to life in federal prison or fines that could extend well into the millions. These consequences can have a huge, lasting impact on you for the rest of your life. Drug possession, trafficking, and other distribution laws are taken seriously due to the impact that drugs have on the lives of many in Florida. Being charged with a Florida drug crime offense can be one of the most frightening things that you will ever face as you attempt to understand the ins and outs of the criminal justice system and the laws that could very well dictate the course of your future. With over 150 years of combined experience in criminal defense law, our drug crime offense attorneys will ensure that your rights are protected. Contact us for more information on how we can help in your time of need at (888) 484-5057.