Daytona Beach, FL (July 27, 2019) - Police in Daytona Beach have arrested a 37-year-old man on various drug and weapons charges.  The man, identified as Richard Boston, was found in possession of loaded guns and drugs this week at a local hotel.   The Volusia County Sheriff's Office responded to the Days Inn in Daytona Beach on Wednesday, July 24th as part of a narcotics investigation in the area.
When deputies entered Boston's room, they found several items including, five guns, 136 grams of MDPV, 3.6 grams of MDMA, 2.5 grams of cocaine, 0.3 grams of heroin and nearly a gram of an unknown substance.  Several pills, including hydromorphone, oxycodone, and buprenorphine were also located along with a scale and more than $3,500 in cash.  Police say that three of the five guns were loaded and were within reach of three children who were in the room at the time. 
Boston was arrested on multiple charges relating to illegal weapons possession, drug possession, and child abuse.  There is no word on whether he remains in custody at this time.
Daytona Beach Drug Crime Laws
If you have been arrested for a drug crime in Florida, there are likely many questions running through your head.  Drug crimes charges can carry an uncertain future, especially if the charge is serious such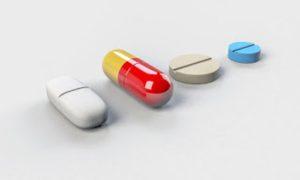 as a felony possession charge or a charge of trafficking.  Some Florida drug crimes can carry harsh sentences that include many years in prison, as well as high fines and lengthy terms of probation.  When you are looking at a drug crimes charge, you should contact an experienced attorney right away.
At Musca Law, our Florida drug crime lawyers have over 150 years of combined experience handling these types of cases.   You may have a defense to the charges if officers conducted an illegal search or otherwise violated your rights during the course of the investigation and arrest.  Many drugs are found in areas in which you have an expectation of privacy, such as your home and your vehicle.  When police conduct searches of these areas, the search must be done strictly in accordance with the law.  Only a skilled Florida criminal defense attorney can review your case and determine if your rights have been violated.
Our Daytona Beach criminal defense lawyers are here to assist you any time, day or night.  For your free consultation with a member of our team, please give us a call at 888-484-5057.