Daytona Beach, FL (April 10, 2019) – 44-year-old Stanley Hunter has been arrested for sexually assaulting a girl in Daytona Beach.  According to reports, authorities had been looking for Stanley since last summer prior to making the successful arrest this week.  
Daytona Beach had obtained a warrant charging Hunter with capital sexual battery on a child under the age of 12 as well as two counts of sexual battery on a minor between 12 and 18.
On three occasions, it is alleged that Hunter sexually assaulted a girl to whom he is not related. The girl told detectives that Hunter inappropriately touched her when she was 11 and choked and raped her when she was 12. He threatened her life if she told anyone what had happened.
Hunter remains in prison without bond at this time due to the fact that he is facing such serious charges and is considered by authorities as a flight risk.
Daytona Beach Capital Sexual Battery Laws
The mere accusation of capital sexual battery in Florida can be a scary aspect, as these charges will threaten to ruin your personal life, career, and possibly any chance you have of obtaining housing in certain areas. Because the law sees crimes of sexual battery as some of the most heinous crimes under Florida law, you should never attempt to handle your case without the help of an experienced criminal defense attorney who has handled cases like these in the past.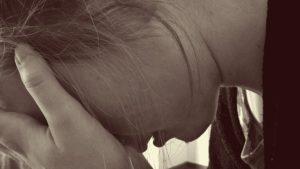 Our dedicated attorneys at Musca Law are here to provide you with the most aggressive representation that you need to move forward after you have been charged with a Florida sex crime. If you are found guilty of capital sexual battery, you could be facing life imprisonment, fines, and lifetime registration on a sex offender registry in Florida. We will help you every step of the way so that you can avoid these consequences that could follow you through life. Please contact us at (888) 484-5057 to find out how we can assist you.