Daytona Beach, FL (February 19, 2019) - Police have arrested 36-year-old Latasha Hunter and charged her with child abuse and battery after she dragged her child by the hair. Hunter was arrested after police received a report that she dragged her daughter by the hair and then hit her niece while holding her baby son.

Police were called to the scene on February 17 after they received a report of a domestic disturbance. When police arrived, they found a broken window on the house and a woman yelling inside. The officer came inside the house and said that he heard Hunter screaming incoherently at another person inside the house.

He found another woman bleeding from the arm, who told the officer to arrest Hunter and that she kept on coming after her. When police officers entered the bedroom, they found Hunter in her bra and shorts still screaming at somebody.

Police spoke to Hunter's older son, who claimed that he came home from work and found his mother like this and that she had been drinking. He told police that his sister hadn't come home that night and his mother "snapped." Officers found the young man with scratches on his chest, which he claimed were from his mother so that he could stop his mother and sister from fighting.

Hunter has since been charged with child abuse and battery by Daytona Police. Hunter was confused about why she was being arrested when speaking to police.
Daytona Beach Child Abuse Laws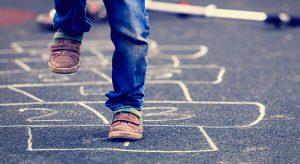 If you have been charged with child abuse in Florida, you know that it can be one of the most difficult things to face in your life. These particularly violent crimes are made even more heinous due to the fact that they are crimes that take place against children. In the years to come, you might find that these most complex charges will keep you from many important aspects of your life. Perhaps you are no longer able to work around children or you will lose custody of your children, as well as the many social impacts that these charges can have on your life. This is why it is important to never move forward without the help of an experienced attorney.

If your charges are taking a massive and frightening toll on your life, it might be time to speak with an experienced criminal defense attorney. At Musca Law, our experienced attorneys have a deep understanding of the criminal justice system in Florida and will help supply you with the knowledge needed to move forward in your case. We will help you achieve proven results that make it possible to gain normalcy in your life once more. Please do not hesitate to reach out to us to find out what we can do for you at (888) 484-5057.