Fort Walton Beach, FL (December 21, 2018) – A Florida woman was sentenced to six years in prison for sexual battery on a minor on a 17-year-old boy whom she adopted.

26-year-old Lauren Myres was sentenced yesterday and was told that she will now have to register as a sex offender. Myres had been a social services caseworker for Families First Network and was assigned to care for the boy. She later made the decision that she was going to foster and adopt the child.

However, after the adoption was finalized, authorities soon discovered that Myres had been having sex with him. The boy spoke with detectives and told them that he didn't think that the act was wrong since he was almost 18 years old.

Myres has since been fired from her job.
Fort Walton Beach Sexual Battery Laws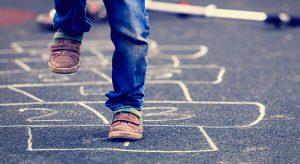 Sexual battery on a minor is an extremely serious crime in Florida, as sex crimes involving children are seen as those that are especially heinous. You could be terrified of what results to expect in your case as you learn the ins and outs of the criminal justice system and try to protect yourself from serious charges that can have an impact on the rest of your life. If you have been charged with a Florida sex crime, you might wonder where to turn as you attempt to bring a defense that will help you through these difficult times.

Facing sexual battery crimes might have you fearing for your future as you face the likelihood of registering as a sex offender, the social impact it can leave, and not being able to accept certain career choices that involve children. At Musca Law, we understand how difficult it is to face one of these positions and so we want you to remember that you have many rights and protections under the law. Our specialized attorneys can help you gain the case results you deserve as you move forward. With over 150 years of combined experience in these cases, we would like to extend a helping hand so that you don't have to fear for your future. Contact us today for more information at (888) 484-5057.