Jacksonville, FL (December 1, 2018) - An 18-year-old high school student faces a charge of battery after being accused of striking a teacher with a trash can.  The charge stems from an event which occurred on the campus of William M. Raines High in Jacksonville on Wednesday, November 29th.

According to police reports, Benwah Wilson was in a math class when he was asked to leave the class, along with three other students, due to being disruptive.  That is when Wilson stood up to leave, allegedly picked up a trash can, and threw it at the teacher.  The teacher was struck in the left side of the head.

Deputies with the Jacksonville Sheriff's Office and the Duval County School Board Police responded following the incident.  Wilson was arrested and charged with battery of a school official.  He was placed in jail and later released.
Jacksonville Assault and Battery Laws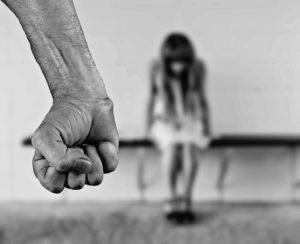 Assault and battery charges in Florida carry a range of potential punishment, including probation, fines and jail time.  Those convicted of assault and battery related offenses may also have to pay restitution, such as medical bills, for injuries sustained by their victims. Battery against a school official is a first-degree misdemeanor and carries a maximum possible sentence of one year in prison, a $1,000.00 fine and up to one year of probation.

If you have been charged with an assault or battery in Jacksonville and surrounding communities, you should seek the counsel of an experienced Florida criminal defense lawyer.  Your attorney can consult with you, review the evidence that the state claims to have against you and advise on the best course of action in your case.  In cases where you have a defense such as self-defense or defense of others, it may be best to proceed to trial.  In other cases, your attorney may be able to negotiate a favorable pre-trial plea that eliminates or mitigates the consequences of a criminal conviction.

At Musca Law, we have over 150 years of combined experience representing those charged with assault and battery crimes.  With offices across the state, we stand by ready to assist you no matter where you are facing charges.  We offer free consultations in all types of cases.  To speak with an attorney, call us at (888) 484-5057.