Lady Lake, FL (January 15, 2019) – Police say that a woman from Lady Lake was caught with syringes and drugs and was arrested after she tried to make officers believe that she had diabetes. 

Authorities say that 31-year-old Nicole Rae Webber was driving a vehicle with an expired license plate when she was pulled over on Friday evening. Police say that her license plate had expired in 2010. When they investigated further, they discovered that the tag decal and license plate did not match.

When police investigated further, they discovered that the decal was supposed to be on a black pickup truck and that Webber was driving with a suspended driver's license.

Police checked the vehicle and found that it contained several syringes. Webber immediately tried to tell police that she had been diabetic since she was 12 but she claimed to not know what type of diabetic she was. When police searched her purse, they also discovered a container of marijuana and an Alprazolam pill.

Police arrested her on a variety of drug charges as well as driving with a suspended license. She has since been taken into custody.
Lady Lake Drug Possession Laws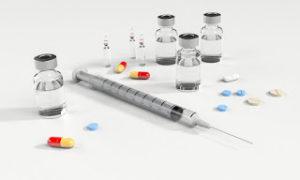 If you have been charged with a Florida drug crime, an investigation will immediately begin and you will probably be left with questions about your future.  A strict protocol is used so that evidence can be retained and the prosecution can bring a case against you. If you have been charged with a drug crime in this state, its crucial that you hire an experienced criminal defense attorney to represent you.  A drug conviction can follow you throughout your life and may cause you problems for years to come.   If you have been arrested on possession charges call Musca Law right away to speak with one of our experienced Florida drug crime attorneys who are ready and waiting to serve you in your time of need.

If you have recently been arrested for possessing an illegal narcotic, you might understand that you are facing very serious penalties and that only experienced legal representation will be able to help you move forward past these charges that can have a massive impact on your life.  At Musca Law, our experienced criminal defense attorneys have helped hundreds of Florida residents successfully defend themselves against the charges and we can help you too.  Call us today to speak with an attorney about the charges against you at (888) 484-5057.