Lake County, FL (November 24, 2018) - A tip from a concerned citizen at a Lady Lake gas station led to the arrest of a suspected drug dealer, Charlie McKenzie, 30 of Lake County, Florida.

  At around 10:00 PM a citizen who had stopped at a local RaceTrac gas station noticed a driver that was acting impaired and reported it to an officer who had also stopped at the gas station. According to the arrest report, the deputy then pulled the vehicle over when it reached US Highway 27/441 and Longview Avenue. During the traffic stop, the deputy noticed the smell of marijuana coming out of the vehicle. When questioned, McKenzie admitted that there was marijuana in the vehicle. Upon searching the vehicle, the deputy found two different baggies containing a total of 162 grams of marijuana between the two of them, a digital scale, and an envelope containing a substantial amount of cash. McKenzie told the officer that he was selling the marijuana as a way of making money to pay for some repairs on his car.

  McKenzie was arrested and charged with possession of marijuana with intent to sell. He was later released on a $2,000 bond from the Lake County Jail.

 
Drug Possession Charges in Florida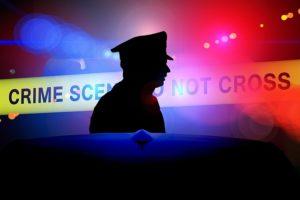 Being convicted of drug possession, especially with intent to distribute, carries serious consequences that can affect you for the rest of your life. Some of the more basic consequences of this type of charge include imprisonment, substantial fines, loss of your driver's license, and a lifelong criminal record that may make it difficult for you to find employment or a place to live. Under Florida laws, possession of marijuana in an amount greater than 20 grams is at least a third-degree felony with a five-year maximum jail sentence and $5,000 in fines. It is important to note that none of those penalties even addresses the "intent to distribute" portion of the charge.

Facing a charge like this can easily jeopardize your entire future. If you have been charged with drug possession or intent to distribute drugs in the state of Florida it is vital that you seek out a knowledgeable, experienced attorney to help you through the lengthy legal process ahead of you. You need an attorney who will make sure that your rights are protected and that your side of the story is heard, not buried. Reach out to our team of attorneys here at Musca Law. Our attorneys have more than 150 years of combined criminal defense experience and we would be happy to put that experience to use by providing you with an exceptional criminal defense.   Our team lawyers have the experience you are looking for in the attorney who will be defending you of these charges. For a free consultation, please give us a call at (888) 484-5057 and speak with someone in our office today. We are available 24-hours a day to take your call.