Largo, FL (February 9, 2019) - A husband and wife from Largo are facing theft charges after being accused of stealing over $300,000 from the woman's elderly mother.

Stephanie B. Bontempo, 69, and Samuel M. Bontempo, 73, were arrested this week and each charged with one count of Exploitation of an Elderly or Disabled Adult.  Deputies were first alerted to the couple in September, 2017 when family members reported unusual activity regarding the financial accounts of Stephanie Bontempo's mother.  At the time of the initial report, the woman was 95-years-old.

After further investigation, police determined that the Bontempos moved the woman into their home in 2013 after she was diagnosed with dementia.  The couple then used the woman's identity to create several financial accounts in her name, including credit cards and cash advances.  They also liquidated multiple financial assets, including retirement accounts and monthly benefit checks in the woman's name.

Detectives estimate the total financial loss to be $321,750.  There is no word at this time on whether the couple remains in jail.
Largo Elder Abuse Crimes
There are many different types of Florida theft crimes, ranging from simple larceny up to grand theft.  Exploitation of an elderly person can come in a variety of forms, including physical and mental abuse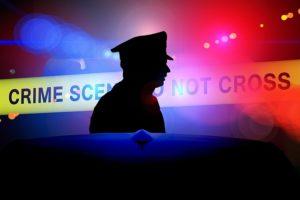 but can also include theft of the person's financial assets for the purpose of personal gain.  In Florida, exploitation of an elderly person requires that the accused be in a special position of trust or confidence with the elderly individual.  A caretaker or a relative are typically considered to be in positions of trust or confidence.  This crime further requires that the person exploits the position of trust or confidence to take advantage of the elderly individual for their own personal gain.  This would include accessing bank accounts and financial accounts for personal use.

Exploitation of an elderly person is a crime that is taken extremely seriously by Florida prosecutors and judges.  Authorities generally have no tolerance for these types of crimes and will be looking to punish violators to the maximum extent of the law.

With the chips stacked against you, it is imperative that you obtain the services of a good Florida criminal defense attorney.  Our attorneys at Musca Law stand ready to help you when you are charged with serious theft crimes.  We will stand up for your rights and seek to make the best of an unfortunate situation.

For a free consultation with a member of our team, please call us any time at (888) 484-5057.