Miami-Dade, FL (January 5, 2019) - A 30-year-old high school teacher was arrested on suspicion of having sex with a student at a local Airbnb.  Diego Guzman Carranza was arrested by authorities at the home in Wilton Manors on Thursday, January 3rd.

It is not clear what led police to the Airbnb.  However, when they arrived there, Carranza answered the door and asked immediately if he had done something wrong.  He appeared surprised to learn that the student was 14 years old.  The student in question was also at the Airbnb when police arrived.  She reportedly came to the door wearing a shirt and no pants.  When questioned by officers, she admitted that she had a sexual relationship with Carranza and that the two had intercourse.  A subsequent search of the house turned up two boxes of condoms along with sex toys and a pair of Carranza's underwear.

Carranza was a teacher at Krop Senior High School near Hallandale Beach.  He was charged with engaging in a lewd or lascivious act with a victim between ages 12 and 16.  He was booked into the Broward Main Jail where he remains incarcerated on a $50,000 bond.
Sex Crimes in Miami-Dade
Engaging in lewd or lascivious acts with minors is one of the harshest sex crimes on the books in Florida.  When the minor is between the ages of 12 and 16, the offense is a second-degree felony,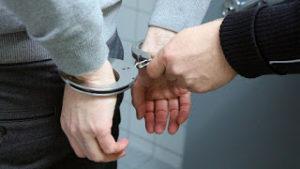 punishable by up to fifteen years in prison.  A person convicted of this will also face a lifetime of registration on Florida's sex offender registry.

If you are facing a sex crimes charge in Miami-Dade, it is important to hire an attorney at the earliest possible stages of the process.  Your attorney will be able to conduct an investigation into the allegations made against you and determine which defenses could apply to your case.  Each year, there are many individuals who are wrongfully accused of sex crimes for a variety of reasons.  Due to the life-changing consequences of these offenses, all of the surrounding circumstances must be reviewed carefully.

The Florida criminal defense attorneys at Musca Law bring over 150 years of combined experience to your case.  We have successfully represented numerous individuals charged with sex crimes in Miami-Dade and throughout Florida.  We will not back down from the challenge of any case.

For your free consultation, please contact us at (888) 484-5057.