Miami, FL (January 7, 2019) – Police say that a man was arrested after he was caught molesting a child on surveillance cameras. The incident took place in a Miami grocery store, according to police.

59-year-old Juan Carlos Gonzalez was arrested for the molestation of a 7-year-old girl. He received charges of lewd and lascivious molestation of a child and aggravated assault with a deadly weapon.

The incident took place when the girl was waiting in line with her father at a supermarket. Gonzalez was standing behind the girl when she stated that he touched her private parts over her dress. The girl didn't tell her father until they were leaving the store. He asked to see the surveillance video, which confirmed her claim.

The father attempted to hold Gonzalez at the store until police arrived but he pulled out a pocket knife and threatened the father. Gonzalez was taken into custody and hospitalized.

An investigation into the incident is ongoing at this time.
Miami Molestation Laws
Child molestation crimes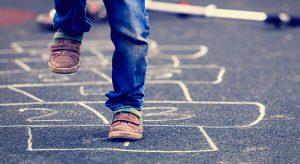 are seen as some of the most heinous in Florida. Therefore, if you are facing one of these crimes, you might have realistic fears about your future and how you are going to work past these charges to maintain a normal lifestyle once more. Many people who face these charges could be facing lifetime sex offender registration among many other penalties such as prison time, a damaged reputation, fines, and more. The social stigma that follows these crimes can be damaging itself, which is why you want to immediately contact an attorney who can restore hope in your sex crime case in Florida and help you work toward results.

At Musca Law, we have helped many suspects obtain case results after they have been charged with these serious crimes and were unsure of where to turn. If you have been accused of a crime against a child and you are fearful about your future and what a conviction could mean for you, we want you to know that you are not alone and there is a ray of hope in your case. Our attorneys are skilled to protect your rights and help you build a defense you can rely on. Contact us today for more information at (888) 484-5057.