Miami, FL (February 26, 2019) – On Sunday, a woman undressed in front of a minor and now faces charges of lewd and lascivious conduct after asking the boy if he could 'do things to her.'

49-year-old Maria Garay-Canales was arrested after undressing in front of the 15-year-old boy. She did so after asking him to retrieve something in the bathroom for her and then allowed the boy inside, closing the door on him.

The boy told Garay-Canales that he did not want to have sex with her, which is when she told him not to tell anyone about the incident.

When the boy spoke with police, he was able to identify the tattoos that Garay-Canales had in intimate and hidden areas on her body. Police have charged her but have not released information on how the two knew each other.

At this time, Garay-Canales is being held on a $7,500 bond.
Miami Lewd and Lascivious Conduct Laws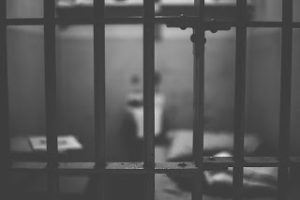 When you receive charges for a sex crime in Florida, this could easily become the most frightening and difficult things that you ever experience in your life. According to police, lewd and lascivious conduct is the inappropriate touching or sexual acts relating to a minor. If you have been accused of one of these crimes, the threatening reality becomes apparent that you could be facing time in prison, having to pay large fines, or having to register as a sex offender for the rest of your life. You want to get started on protecting your rights at this time, which is why it is imperative to speak with an attorney about your options.

Being charged with a Florida sex crime can be a life-changing experience, threatening every aspect of your life from your career to your social relationships. You might feel devastated and humiliated in ways you never expected, which is why it is important to understand information regarding your particular sex crime charges so that you know what you are facing and understand the defenses that you can use to protect yourself. At Musca Law, we are here for you and would like to speak with you today at (888) 484-5057.