Midtown, FL (December 14, 2018) – Evan Power, the Leon County Republican Party Chair, was arrested two nights ago and charged with DUI after refusing to take a breathalyzer.

At the time, an off-duty police officer was walking his dog in Midtown and watched Power strike a parked vehicle with his car near the area of Cherry Street. Officers arrived, where they found Power with bloodshot eyes, slurred speech, and an odor of alcohol emanating from him. Power admitted to police that he had been leaving a local establishment and had consumed two beers.

Power refused to take the field sobriety tests, which led to his DUI arrest. On the way to jail, Power asked police about what his consequences would be if he failed a breathalyzer for alcohol. He declined to take the breathalyzer test and was released on a $500 bond.

Power told a news outlet that he is focused on continuing to build the local Republican Party, just not as vice chair in his immediate future.
Midtown DUI Laws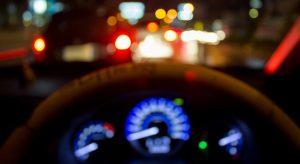 From the moment that you are pulled over by police for a Florida DUI crime, you feel frightened and confused about the penalties that will result. Hiring an experienced DUI attorney to represent you is the best decision you will make following a DUI charge.  With the right attorney, you may be able to avoid the most serious charges in your case.  Don't take your life and future into your own hands.  The legal system is complicated and you may do more harm than good if you try to represent your self or leave your future in the hands of a court-appointed attorney.  

At Musca Law, we have handled a variety of DUI crime cases in the past, even launching a DUI campaign to help those who have been accused of DUI. Our attorneys will work with you to obtain the best results for your charges and build a strong defense to your case. Helping you through every step of the criminal justice process, from interrogations to trial, our criminal defense attorneys will keep you updated through every step of your case and serve you during one of the most troubling times in your life. Contact us for more information at (888) 484-5057 to find out what we can do for you.