Naples, FL (August 1, 2019) – Police have arrested 37-year-old Matthew Schreiner on twenty counts of child pornography and several drug charges after a search warrant on Wednesday.
The arrest took place at 500 97th Avenue in Naples Park after a long investigation by police. Authorities were able to find an external hard drive that Schreiner said he owned. It was attached to the television and contained photos and videos showing nudity and sexual acts by children.
Schreiner was charged with second-degree felony of child pornography possession, possession of cocaine, possession of marijuana, and intent to sell.
Schreiner tried to tell police that the cocaine was for his personal use. He admitted that he sold marijuana. The investigation continues at this time.
Naples Child Pornography Possession Laws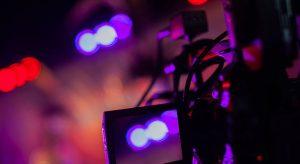 Possessing child pornography in Florida is seen as a serious felony and also one of the most heinous crimes against children. As such, if you have been charged with one of these crimes, you could find that you will be prosecuted to the furthest extent of the law, leaving you in a difficult position as you attempt to move forward. These crimes come with serious consequences such as prison time, large fines, having to register as a sex offender for life, and even losing custody of your children.
If you have been charged with a Naples child pornography crime and you are feeling devastated and humiliated about your future, you should speak with an attorney about your rights as soon as possible. Our sex crime attorneys at Musca Law are here to assist you every step of the way, as we have handled many of these crimes in the past and have experience needed to get you through this difficult time. Please contact us at (888) 484-5057 for the help you deserve.