Naples, FL (August 6, 2019) – Police responded to the scene of a domestic dispute in Naples, where they found that a woman had been battered by a man who then threatened police.
The incident took place at 26th Avenue SE in Naples on Tuesday night. The woman had been running from a man who was chasing her after he beat her inside their home, according to responding authorities.
The man who was arrested was quickly identified as Robert James Purdy, who kicked the woman repeatedly inside the home. She was able to get free from him and grabbed her phone, where she then 'ran for her life.' However, the woman's son was still inside the home.
When deputies knocked on the door, Purdy answered and told them to leave. He then took out a gun and pointed it at deputies. He then told deputies that he was going to shoot himself.
A SWAT team was called to the scene and got Purdy out safely. The son was also fine.
Purdy has since been charged with aggravated assault, battery, and child neglect.
Naples Domestic Battery Laws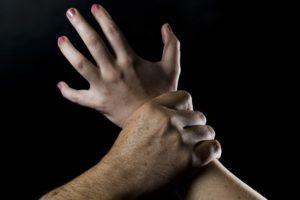 If you have been charged with a domestic battery crime in Naples, you might be facing some of the most distressing and frightening charges that you have ever endured, especially when you think of the impact that it could have on your life. These crimes are seen as violent crimes in Florida that can bring especially serious consequences to your life, especially in social ways. As you face the reality of prison time and fines, you might need help navigating the criminal justice system.
Our criminal defense attorneys at Musca Law understand that there is nothing more serious as fighting violent crime charges, especially when you believe that the victim has skewed information or you have been wrongfully accused of domestic violence. You have a right to bring a defense that will help you avoid some of the most severe penalties. Please contact us at (888) 484-5057 to find out what we can do for you.