Oakland Park, FL (February 1, 2019) – A teacher identified as 41-year-old John Teti was arrested for "grooming" a 16-year-old student he was teaching at the Northeast High School. Police say that Teti was calling her gorgeous, telling her that he wanted to have sex with her, and asking her to be his teenage bride.

Yesterday, police arrested Teti for soliciting a romantic, lewd and sexual relationship with a minor. Teti was hired only last year by the district and now no longer works for the school district after the charges surfaced.

The investigation into the incident took place from October to December. The two had, on multiple occasions, shared a vape pen to get high while they were hanging out in his classroom. Teti also offered to pick the girl up and take her to his house before school. He was married and asked the girl if his wife died, would she marry him? The girl, on multiple occasions, told Teti that he was acting "creepy" and asked him to stop but the behavior only escalated.

The victim eventually panicked when she told deputies that he sent food and snacks to her home even though she didn't give him her address. Teti told detectives that he had a special relationship with the girl.
Oakland Park Lewd and Lascivious Laws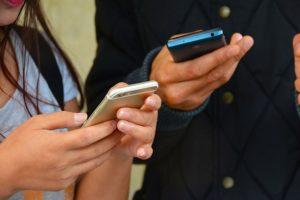 If you have been charged with a lewd and lascivious crime in Oakland Park or anywhere else across Florida, you have many rights under the law, even when you think that state laws are stacked up against you. These crimes represent a huge category of sex crimes that take place against children and are seen as especially heinous under the law. If you are being pursued aggressively due to lewd and lascivious acts and believe that you are innocent or that the charges being brought against you are wrong, it is time to speak with an experienced attorney about your options.

At Musca Law, we have a solid track record of helping clients work through these difficult charges when they are faced with a Florida sex crime. Our attorneys have skillfully defended others in specific cases involving lewd and lascivious acts with a minor and believe that you have many rights and protections under the law. We will thoroughly prepare to help you handle these cases and apply a defense to your case in your time of need. Our sex crime attorneys will stand by your side every step of the way. Contact us for more information at (888) 484-5057.