Palm Bay, FL (November 20, 2018) – Florida officers were called to the scene of a home when a man struck a woman and intentionally spit on a child's face, according to police. The man was immediately arrested and identified as 36-year-old Justin Wayne White.

White has since been charged with domestic battery violations, child abuse, and criminal mischief. Police say that White coughed up mucus and spit in the child's face twice and then struck his girlfriend in the chest. White also broke the windshield of his girlfriend's vehicle.

When police arrived at the scene, they arrested White and transported him to the Brevard County Jail. His bond has since been set at $3,000.
Palm Bay Domestic Battery Laws
Domestic battery cases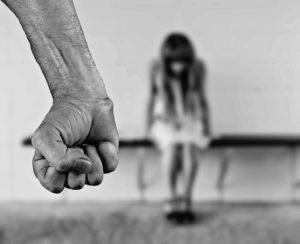 take place against anybody in the suspect's family. These usually include crimes against a spouse, ex-spouse, child, and many other relatives who might be found under the same roof. Domestic violence takes place in many forms, many of which lead to battery charges. This means that you could spend as much as five years in prison or more depending on the circumstances of your case and the actual charges you face.

Being charged with domestic violence can leave a huge impact on your life and is something that could follow you for quite some time. At Musca Law, we provide an aggressive criminal defense to our clients that focus on the strengths of your case and helps you work toward results after you have been accused and charged with a serious crime. Domestic violence cases are upheld seriously under the law and are seen as especially violent crimes, which is why you need an attorney who is going to work for you every step of the way. Contact us today for more information on how we can help at (888) 484-5057.