Palm Harbor, FL (November 18, 2018) – The Pinellas County Sheriff's Office recently reported that an off-duty Palm Harbor firefighter had been pulled over due to erratic driving and was subsequently arrested.

A member of Palm Harbor Fire Rescue, 28-year old Johnathon Walker had been charged with one count of DUI. At this time, department officials are still conducting an investigation into his case.

According to the official report, deputies spotted a 2011 Dodge Ram driving along U.S. 19 N, in the vicinity of Klosterman Road, at approximately 11:07 PM. Based on the accounts from the deputies, the vehicle was speeding along the road at roughly 20 miles per hour above the set speed limit. At some point, the Dodge also swerved into opposing lanes and almost clipped an oncoming vehicle.

Eventually, deputies pulled over the car and explained that the inside of the Dodge reeked of alcohol. Later, they confirmed Walker, who had been driving, exhibited the signs of drunkenness and impairment.  He failed to pass a Field Sobriety Test.

A breath sample indicated Walker's BAC was 0.227/0.221.
DUI in Palm Harbor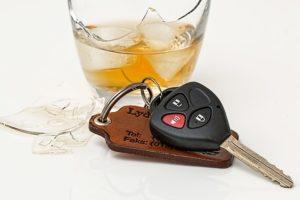 The State of Florida enforces strict laws for DUI (driving under the influence), and the severity of these penalties largely depends on whether the person has been accused of their first DUI or has received multiple charges for DUIs in the past. The more evidence the prosecution has against a culprit, the stronger the case for criminal punishment. Chances are, if you are stopped by a police officer in the State of Florida who suspects you may be drunk, you will be asked to take a Field Sobriety Test. However, some officers prefer the breathalyzer due to its effectiveness over the field test.

If you have been accused of drunk driving for the first time or have multiple DUI's, you will endure a particularly stressful time following your arrest, which is why you need the assistance of a professional criminal defense lawyer. At Musca Law, we have a combined 150 years of criminal defense experience and can make sure that you have the strongest defense possible.  We will leave no stone unturned as we examine every legal avenue available to you and your defense. For more information about how we can help you, contact us today at (888) 484-5057.