Pensacola, FL (February 18, 2019) – Police say that a 23-year-old man, identified as Nidre Williams, was arrested for striking a 2-year-old after the infant spilled baby formula on the floor. The investigation started after somebody called the child abuse hotline in Escambia County on January 8 to tell them that the 2-year-old was being abused by Williams. The Department of Children and Family Services subsequently launched an investigation. Witnesses claimed that Nidre spanked the child with force after she spilled baby formula all over the floor. One witness said that the way that Nidre struck the child was not the "way you hit a two-year-old." A forensic exam was conducted and showed that the 2-year-old had deep bruising on her bottom and a mark on her back. Williams was arrested after he refused to meet with deputies upon the claims being founded. In the past, Williams has been arrested for violent charges, including one occasion where he threw a woman's head against a wall and strangled her while a baby was in her arms.
Pensacola Child Abuse Laws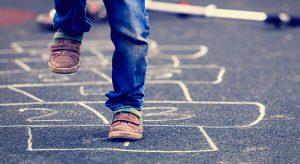 Facing child abuse charges in Florida might be one of the most difficult things that you have ever experienced. In the years to come, you might find that these types of serious charges will have a huge impact on your life, especially on a social level. If you have been convicted, you might have difficulty obtaining employment in the place you desire or maintaining custody of your own children. This is why it is imperative to start working with an attorney immediately so that you can avoid these massive penalties and start working toward success in your case. Our attorneys at Musca Law have over 150 years of combined experience in these types of cases. We understand that navigating Florida's criminal justice system is one of the most difficult and even traumatic things you will ever go through. Because of this, it is important that you speak with an attorney who has handled cases like these in the past and understands the ins and outs of cases involving violent crimes, especially those involving children. We will help you obtain the proven case results you strive for. Please do not hesitate to contact us for more information at (888) 484-5057.