Pensacola, FL (August 1, 2019) – A deputy identified as 33-year-old Jerome Bernard Zaid was arrested after he was accused of sexually assaulting at least two children under the age of six.
Zaid has since been arrested on charges of sexual battery of a child. At the time of his arrest, he was employed as a deputy with the Escambia County Sheriff's Office. Police investigated and determined that at least two children under the age of six were victimized. Zaid allegedly had contact with them frequently.
A child spoke with deputies and told them that Zaid urinated in her mouth a lot between 2017 and 2019.
On July 26, deputies moved forward and arrested Zaid for the crimes. However, police believe that there might be additional victims and so they continue to investigate at this time.
Pensacola Sexual Battery Laws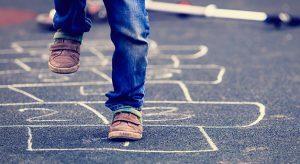 Being accused of any sex crime can be a difficult reality to face, which becomes even more difficult when the crime you are being accused of involved a child. Facing sex crimes in Pensacola might be one of the most difficult things you have ever experienced, especially when you are being accused of one of the most heinous crimes against a child. You might feel alone as you build a defense that you can use to protect your rights at this time. Especially in cases involving the sexual battery of a minor, you could be facing a prison sentence, lifetime sex offender registration, and more. Luckily, you are not alone.
At Musca Law, our skilled criminal defense attorneys understand how overwhelmed you might be feeling when you have been charged, especially if you have been humiliated and many aspects of your life have been risked. Perhaps you might not be able to return to your career pending the investigation or you have been put in a horrific position due to these charges. Help is on your side. Please reach out to us for the help you deserve at (888) 484-5057.