Port Charlotte, FL (April 29, 2019) – Police have made an arrest of a nursing assistant who was accused of battering Alzheimer's patients at the Royal Palm Retirement Center.
 
The nursing assistant was identified as Kenneth Summerall, who was accused of repeatedly losing his temper and using force against patients from September-November 2018.
 
One of the victims was identified as a 72-year-old with Alzheimer's, who had been tapping her foot when Summerall told her to stand on her feet and yelled at her. In another instance, he wrapped an 84-year-old in a bear hug and dragged him into his room, undressing the patient and smacking the elderly patient with a belt. That same patient was later found wandering and Summerall shoved him into his room, causing him to smack his head off of a door.
 
Summerall's abuse was found the next morning when a staff member at Royal Palm found a bruise on the patient's head. They claim that Summerall did not report the event.
 
In one other instance, a patient was sitting on the floor and refusing to stand up when Summerall suddenly grabbed her by the wrists and dragged her toward her room. A co-worker saw the event and told Summerall to treat the patients more gently. The co-worker saw Summerall close the door and heard him screaming at the patient and immediately intervened. The co-worker told Summerall that she would help the patient get ready for bed.
 
Summerall has since been arrested for three counts of battery on a person 65 years of age or older for using force against patients in the facility.
Port Charlotte Battery Laws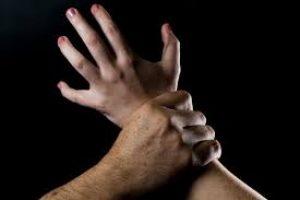 Battery cases, especially those that take place against some of our most vulnerable individuals such as children and elderly, are taken very seriously at the hands of the criminal justice system. This is why, if you have been charged with using force against or striking another person, you could be facing serious penalties that can affect every aspect of your life from your career to your social life. The battery of an elderly person is seen as a particularly violent crime, which is why you need legal help on your side to fight your charges and receive results.
 
At Musca Law, our attorneys pride themselves on helping many individuals receive proven case results by helping them build a proper defense and fight against charges that they believe are unfair or in cases where they have been wrongfully accused of a crime. We have experience in many aspects of the Florida criminal justice system, from interrogations to trial where your case is heard in full. Please reach out to us at (888) 484-5057 to find out how we can assist you at this time.