Sarasota, FL (November 30, 2018) – On Wednesday, November 28, Manatee County Deputies arrested a 40-year-old woman after she crashed her vehicle through the fence that surrounds a Florida airport.  She drove her car into an airplane that was parked on the tarmac of the airport before evading police and crashing her way back out of the airport through a second fence.   The incident took place at the Sarasota Bradenton International Airport.

The woman has been identified as Mary Dostal.  She was seen driving erratically all around the airport tarmac for about a minute and a half prior to fleeing.  Authorities located Dostal about five miles from the airport where she was apprehended and taken into custody.  Deputies said that when was finally in their custody that she smelled heavily of alcohol.  The also discovered an open box of wine on the front passenger floorboard of her vehicle.  

Dostal tried to tell police that the wine had been from the day before. She also stated that she thought she was in the state of Ohio.  The small engine airplane, which is used to teach students how to fly, sustained between $10k to $15k dollars in damages due to the accident. When Dostal gave a breath sample, she had a BAC of 0.140.

Mary Dostal was charged with felony DUI.
Sarasota DUI Laws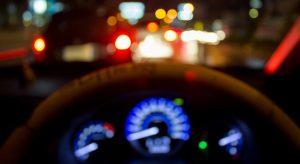 Under Florida law, if you have been charged with your first DUI crime, you could be spending some time of time in jail and be subject to pay fines of up to $1,000.  You may also be required to attend classes and be on probation among other things.   Being charged with a Sarasota DUI crime can be a difficult and scary time, which is why you should never attempt to handle your case without a specialized Florida DUI defense attorney on your side to ensure that all of your rights are protected and you get the best possible results in your case.

At Musca Law, our DUI criminal defense lawyers use an aggressive approach to ensure that our that our clients get the best possible results in their case.     We have the proven case results to substantiate our the work that we do for our clients.  Every year, many people face the reality of being charged with a DUI.  If you have just been charged with driving under the influence in Florida, you need the assistance of an aggressive and proven DUI lawyer.  Our team of lawyers has a combined 150 years of experience that we would like to apply to your case. Contact us today at (888) 484-5057 to find out what we can do for you.