St. Petersburg, FL (December 23, 2018) - A St. Petersburg police sergeant faces a charge of DUI following a traffic sting on Saturday, December 22nd. 44-year-old Lesandro E. Santiago was charged after his vehicle was stopped just after 3:00 am on Fourth Street.

According to officers, Santiago's vehicle was observed swerving and failing to maintain its lane.  After he was stopped, he was ordered out of the vehicle.  Police noted that Santiago had bloodshot eyes and an odor of alcohol coming from his mouth.  He was asked to perform field sobriety tests and performed poorly.  Santiago refused to provide a breath sample but did admit that he had consumed alcohol.  He was placed under arrest.

Santiago's arrest was part of a county wide law enforcement operation known as wolf pack, which targets drunk driving.  Santiago has been with the St. Petersburg Police Department since 2003.
St. Petersburg DUI Laws
A DUI conviction can have harsh consequences.  Under Florida law, even a first-time DUI offender faces a mandatory license suspension from 180 days up to 1 year and potentially six months in jail. In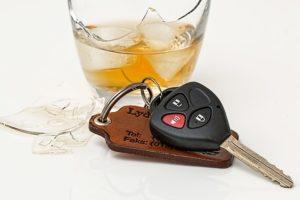 certain cases of DUI, you may also have to install an ignition interlock in your vehicle before you can drive.  For second and subsequent convictions of DUI, the penalties are even worse.  In addition to license suspension and jail time, you face a huge increase in your insurance premiums.  The costs of a DUI can add up quickly.

At Musca Law, our Florida DUI attorneys have successfully represented numerous defendants charged with this crime.  The ability to cross-examine the charging officer is the key to any successful DUI defense.  All aspects of your case must be closely considered, including the initial stop of your vehicle and the administration of field sobriety tests.  In many cases, an officer will incorrectly administer the tests which could cause the entire arrest to be questioned. Other times, an officer may not have had a reasonable, articulable suspicion to stop your vehicle.

If you are facing a DUI charge in St. Petersburg or surrounding areas, we would like to assist you. We will challenge the state's evidence and ensure that you receive a fair trial.  For your free consultation today, please contact us at (888) 484-5057.