St. Petersburg, FL (May 1, 2019) – Around 8 a.m. on Friday, a man from St. Petersburg was arrested on multiple charges after he attacked his partner with a machete when she tried to leave him. The man is facing charges of domestic battery by strangulation, aggravated battery with a deadly weapon, and domestic assault.
Police have identified the suspect as 65-year-old Samuel McClendon, who was arrested after his female partner of seven years tried to leave him. When she told him that she was leaving, arrest records state that he struck her in the head with the butt of a machete.
McClendon then took the victim and threw her on a bed, striking her with the flat side of the machete blade. The victim was found with welts on her face and red marks.
McClendon was arrested as soon as police arrived at the scene. They continue to investigate the incident.
St. Petersburg Domestic Battery Laws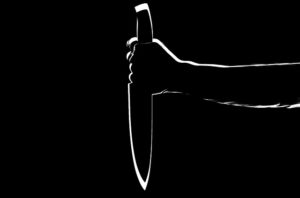 As far as crimes that take place against family members and loved ones, Florida domestic battery crimes sit at the top of the list for some of the most common. These serious incidents take place when an assault is made against a family member or loved one and tend to be prosecuted aggressively by the courts, who believe that they are some of the most severe crimes. If you have been arrested for one of these violent crimes in Florida for the first time, you might be feeling confused as you face the concerning reality of time in prison, probation, fines, and more.
Our domestic violence attorneys in Florida at Musca Law have handled a wide variety of cases involving these serious crimes and understand how difficult it can be to face the aftermath of one of these charges. This is especially true if you believe that you have been wrongfully accused of domestic battery or if the victim has skewed the facts of the case, in your eyes. With several offices located throughout Florida and experience in these types of cases, we are willing to help you build a defense that you can use to protect yourself at this time. Please contact us at (888) 484-5057 to find out what we can do for you.