Tallahassee, FL (May 18, 2019) -  A Tallahassee man is under arrest after local police say that he stole over $13,000 worth of jewelry from a residence.  Police were called to the residence in the 2500 block of Betton Woods Drive in reference to a burglary.  
When officers arrived, they discovered that numerous items of jewelry were missing from the house.  The homeowner informed the police that they suspected a yard maintenance man was responsible for the theft.  Police continued to investigate and later located several of the items that had been pawned at a local pawn shop. 
Officers followed up on the leads and ultimately tracked down the suspect, Christopher Courson. Courson was arrested on Monday, May 13th as he was walking to the residence in question.  He was interviewed by police before being placed into the Leon County Detention Facility. He was officially charged with larceny of more than $10,000 from a victim 65 or order, six counts of dealing in stolen property and two counts of defrauding a pawnbroker.
Tallahassee Theft Crimes Laws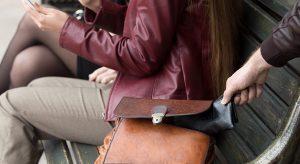 Florida theft crimes are a very serious legal problem.  When you are facing a theft-related offense, you could be looking at a misdemeanor or a felony depending on the specific nature of the property that was taken as well as the amount in question. Under Florida law, the taking of any item valued at $300.00 or more can elevate the crime into a felony.  If convicted of a felony, you face years in prison and the permanent status of being a convicted felon.  
When you have been charged with a theft crime, you should work to secure the best legal representation that you can find.  These crimes not only can go on your permanent criminal record, but they can also have long-lasting consequences when it comes to finding a job.  Employers look at theft crimes very negatively as they believe that it reflects poorly on a person's honesty and integrity.  Even if your case is included, a theft crimes conviction can haunt you for many years to come.
At Musca Law, our attorneys are committed to working when your future is on the line.  We have represented thousands of Floridians charged with various crimes across our state.  Our team of Tallahassee criminal defense lawyers are standing by to take your call.  For your free consultation, please contact us 24/7 at (888) 484-5057.