Tallahassee, FL (January 5, 2019) - A Tallahassee man was arrested on Thursday, January 3rd on DUI charges stemming from a crash with a police vehicle in October, 2018.

25-year-old Cameron Wilkins was involved in the crash on Appalachee Parkway when he collided with the back of a police vehicle.  At the time of the accident, the police were conducting a traffic stop on another driver.  A deputy was hospitalized as a result of the crash.

When Wilkins was removed fro his vehicle, he was observed to be confused and had an open container of alcohol inside his vehicle.   He reportedly told investigators that he had been drinking and blacked out in the collision.  His blood was tested by a laboratory and results came back at .116, higher than Florida's legal limit of .08.

He was charged and placed in the Leon County Detention Facility before bonding out.
Tallahassee DUI Laws
Driving under the influence is a charge that can have repercussions for a number of years following your arrest.  A person charged with a first-offense DUI in Florida is looking at a potential suspension of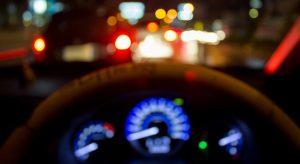 their drivers' license, high court costs and fines and participation in substance abuse treatment programs.  In addition, a DUI conviction on your driving record will carry a huge increase in your insurance premiums, making it extremely costly for you to drive.  If the DUI is your second or third offense, the penalties are even worse with the possibility of extended jail time and longer license suspension.

If you have been charged with a DUI in Tallahassee, every aspect of your case must be closely analyzed.  A Florida DUI defense attorney will look at the initial stop of your vehicle, your performance on the field sobriety tests, the procedures used by police to administer the tests to you, whether the breath test was conducted properly and many other factors.  At each step of the way there are certain steps that must be taken in order to ensure that evidence is accurately and properly collected.

At Musca Law, our DUI defense attorneys will carefully look at your case and advise you accordingly.  We will seek to mitigate the harsh penalties of a DUI conviction and will stand up for you if your rights were violated during the DUI arrest.  For a free consultation, please contact us any time at (888) 484-5057.