Tampa, FL (December 1, 2018) - A Tampa man has been charged with multiple counts of possessing child pornography following an investigation by the Hillsborough County Sheriff's Office.

52-year-old Edwin Mendez-Figueroa was the target of an investigation by the Sheriff's Internet Predator Unit.  Detectives initially received a tip that Mendez-Figueroa was alleged to have possessed the illegal images on electronic devices at his home on Otto Villa Place.  After receiving the tip, police were able to obtain a search warrant.   Following execution of the warrant and a search of a computer, police charged Mendez-Figueroa with 85 counts of possession of child pornography.

Several digital devices were seized from Mendez-Figueroa's residence and are currently under examination.  Detectives say that additional charges may be filed once their investigation is completed.
Sex Crimes in Tampa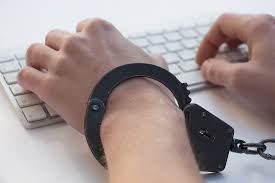 Possession of child pornography in Florida is a very serious offense.  This crime is a third degree   felony, which is punishable by up to five years in prison, five years of probation and a $5,000.00 fine.  Further, those convicted of a child sex crime can be forced to register as a sex offender, thus placing additional restrictions on where they can work or live.

  In addition to state laws, possession, distribution or receipt of child pornography is a violation of federal law and many cases will be prosecuted at the federal level. The United States Code prescribes large fines and lengthy mandatory minimum prison sentences for anyone convicted of receipt, distribution or possession of child pornography.  The United States Attorney's Office treats these charges very seriously and will utilize the full resources of the government towards prosecuting those who are charged with child sex-related offenses.

In cases involving child pornography, people can be wrongfully accused.  Malware, hackers, and viruses can unknowingly place incriminating images on your computer resulting in extremely serious charges for a crime you did not commit.  At Musca Law, our skilled and experienced Florida criminal defense attorneys are here to help when you need it the most.  For a free consultation regarding your situation, please call (888) 484-5057.