Wildwood, FL (December 18, 2018) – Police responded to a brawl between a man and his long-time live-in girlfriend in the 400 block of Kilgore Street on Saturday evening.

A woman told police that she had been pushed into a recliner by her 27-year-old boyfriend. He allegedly also held her down and she ripped his shirt in an attempt to get away from him. The victim's boyfriend has since been identified as Jarvis Jenod Williams. 

The woman told police that she feared for her life and thought Williams was going to strangle her. When police arrived, Williams was found sitting on the front porch. 

Williams was arrested on domestic battery charges and booked at the local detention center. According to the arrest report, the two had been a couple for several years.
Wildwood Domestic Battery Laws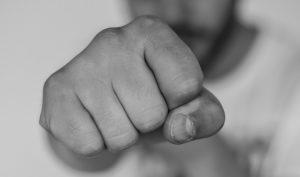 If you have been charged with a violent crime in Florida such as domestic battery, you could be facing some harsh penalties under Florida law. Consequences for those found guilty of domestic battery charges include probation, felony prison time, intervention programs, and no-contact orders to the victim and their children. However, every story has two sides and there are several key ways to defend against your domestic battery charge to ensure your side is represented and defended. 

At Musca Law, we are fully committed to helping you if you have been charged with domestic violence battery in Florida. With over 150 years of combined experience in various types of criminal defense law, we want you to know that you are never alone. Contact us for more information at (888) 484-5057.